Installation:
Firstly, download Virtual Location App and Magellan App. It requires running both these two apps to modify the location.
The Virtual Location interface looks like this: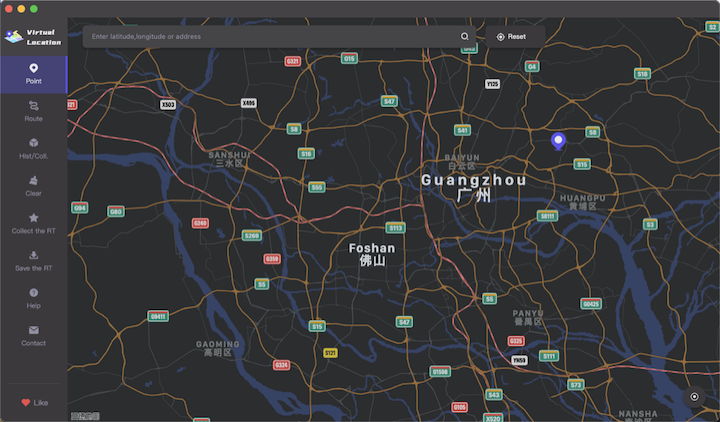 If Magellan is not installed, when the virtual location is first started, it will appear::
Or, when double-clicking on the map, the following pop-up will appear:


Click on "Open Magellan Downloader",If Magellan is installed successfully, there is an ico at system navigation bar as following after Magellan App running successfully.

If Magellan installation fails, please download and install it separately from here
Connect the mobile phone to your computer, then choose your personal mobile.


If there is no installing the driver before, please click to Install the driver firstly.


It will download the driver automatically for the first installing.


Please click Install the Driver again after download successfully. After installation successfully, there will be following tips.


It need to run Magellan app again after installation.
In iOS 16 and above, you need to enable developer mode to work. First you need to Activate developer mode by clicking on Magellan.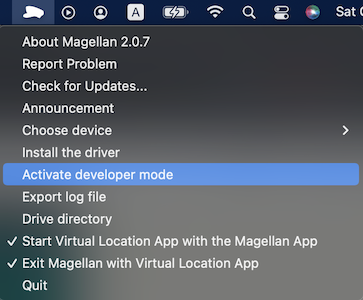 And then go to iPhone/iPad Settings > Privacy & Security on the iOS device.Scroll down to the Developer Mode list item and navigate into it. To toggle Developer mode, use the "Developer Mode" switch.

If you are interested, you can click Learn more
Operation:
Open Virtual Location App
There are two ways to modify the position as followings:
(1)
Select Point. Double click the map on Virtual Location App. Then you will find your position on mobile phone has already changed.
(2)
① Select Route. Double click the map on Virtual Location App. There will be generated multi-spots on the map as picture shows.

② Please input Speed and click Start finally. You will find your mobile phone is moving along programmed route.
If there are any questions, please feel free to contact me and send email to zykzzzz@hotmail.com. In most case, it is better to provide the log file will be helpful. Please click Export log file to generate the log file by Magellan App.
---
请保持转载后文章内容的完整,以及文章出处。本人保留所有版权相关权利。
---